Companies need technology to be competitive or they risk falling behind. Conversely the tremendous opportunities presented by new digital technologies require a different approach and the right leadership. The problem is many companies can't afford to hire the technology leaders (CIOs) that the largest companies trust to drive competitiveness, differentiation and growth.
That is until now… introducing DigitalCIOs, a part-time CIO offering for businesses that want to harness the full potential of technology. For a fraction of the cost of a full-time CIO, any business can have an IT leader join their executive team to lead their technology strategy and oversee execution.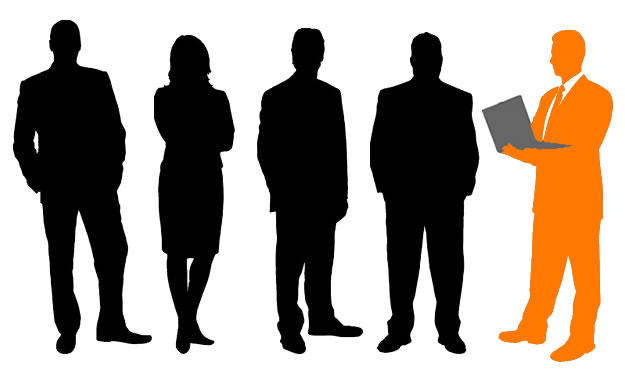 Add a part-time IT leader to your team and you'll get all of the following capabilities and more.
We'll work with you to determine where we can help the most.
We'll help build a strategic plan / roadmap for your technology based on your top business priorities. We'll also show you how to execute and monitor progress to ensure success.

Involved with M&A and need some due diligence? We'll help you assess your IT function and recommend improvements.  We'll also perform annual IT audits to keep things in check.

Looking to upgrade or replace your existing technology? We can help you select and implement a new CRM, website, financial system, ERP, and help you make the move to the cloud.

You have a big project coming up or you're midstream and need help. Either way we have the expertise and experience to help make sure your investment in technology is a success.

We'll help you protect your business by mitigating the risk associated with your IT operations. Security, business continuity, disaster recovery are just a few of the ways we will help.

We work with you to identify and bridge the gaps on your team. We help to mentor the IT staff and the executive team to create alignment and get your team performing and recharged!
Answers to commonly asked questions.
What is a CIO?
Chief Information Officers (CIO) are the senior leaders at large enterprises responsible for technology strategy and execution. We are strategic business people as much as we are technologists. We merge our business acumen with technology knowledge and skills to help your business be successful.
what are our qualifications?
DigitalCIOs provides only top IT Leaders from leading companies. Our CIOs are hands-on, progressive and have been responsible for digital initiatives, software development, social media, infrastruture, M&A / integration, financial systems, and leveraging "the cloud".
is digitalcios only for small / medium businesses?
Absolutely not. Any business that doesn't have a CIO and needs help at a senior leadership level can benefit. We'll even team up with existing CIOs to help ensure the right technology path for larger companies.
how do you know if you need help?
Every company is different and depending on your stage, industry and ambition your technology strategy could be very different. To help get things started we've devised a simple assessment to determine if DigitalCIOs is right for you.
Can you work with our existing it staff?
Outright change is not always needed and the addition of a CIO to your team might be all that is needed to invoke change and get things moving in the right direction. We enjoy working with IT managers as well as other IT staff to help them be successful.
how does digitalcios work?
We start with an assessment to determine how we can help. From there a CIO joins your team to create strategies to bridge the gaps as well as leverage the latest technology to achieve your business objectives. We create a strategy and an implementation plan and then monitor execution.
Let's talk about how we can help!